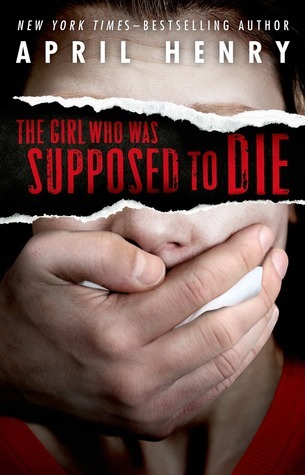 Cady wakes up on the floor of a cabin with no memory of who she is or why she is there. She hears someone talking about "taking care" of her and knows she needs to find a way to escape. What follows is Cady's race to find out who she is and why these guys want to kill her. She faces danger along the way, but she also finds help from unexpected sources. She meets Ty at a McDonalds and he immediately sets out to help her find out what is going on even though the men chasing her seem to be closing in on her. They do eventually find out who Cady is, but the bad guys seem to have created a smear campaign where she is either crazy or a murderer or a crazy murderer.
I enjoy April Henry's books and had the pleasure of meeting her last year at a conference. She writes fast-paced mysteries that suck the reader in to the very end. Cady's story was certainly intriguing. You had no idea what was going on. Was she an escaped mental patient? Was she a murderer? Or was she just an innocent girl caught up in something beyond her control? I liked the relationship between Ty and Cady and was glad that it didn't get all romantic right from the start which would have ruined the believability of the story. I did find the revelations at the end maybe just a bit too out there, but it made for great storytelling and an enjoyable read.
2015-16 Truman Award Nominee.