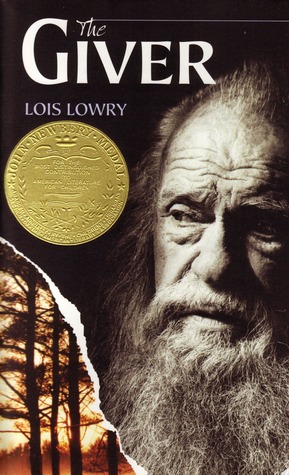 It seems that utopian societies always have a dark side. The community in The Giver is no different; the perfect society is balanced by an absence of so many things – colors, feelings, choice. Jonas discovers this absence when he becomes the new Receiver of Memories. In this capacity he learns what really happens in his community and he finds that he can't live with it. He has to make changes to his circumstances.
This is a really interesting book and a great book for discussions. There is the sameness of the community, the regimented lives of the citizens, the lack of choice in everything they do and the release of people from the community. I thought Jonas's story was one many could relate to; he really grew up and into himself in the book. He learned to think and act for himself and as an adult.
I did find that when I finished the book I wanted to know more though. I wanted to know how they created the sameness — do they genetically engineer all the people to be color blind? The colors are still there obviously but the people just don't see them. How did they get rid of the weather, the sun, the hills, the animals? I assume they have climate control, but they aren't under a dome or anything so how does it work? How did the Receiver of Memories gather all the memories in the first place? They seem to be from many different people and places and times and at least one seemed to come from an animal (the elephant). How are they gathered and stored and tied to the community? Jonas looses them so they are obviously tied to a place. Lots of unanswered questions!
The ending is also very ambiguous and left a lot of questions. Was it real? Did he live or die? How will the community deal with the memories? Will the Giver be able to help them? Will the community change? And should the community change? Even with all the sameness and lack of choice was the community bad? Is release bad?