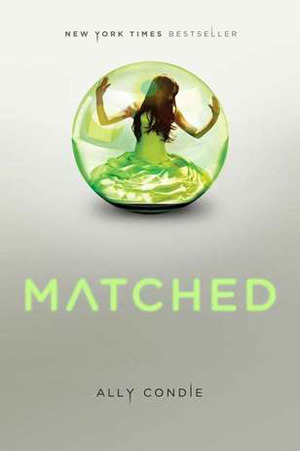 Matched, the first book the the Matched series, concerns a futuristic society where the government ("The Society") controls nearly every aspect of human lives. Cassia never questions this way of life until her Matching goes awry. Cassia slowly begins to question everything, which gets negative attention from The Society and completely changes her perception of the world.

While this book was well written, I found Cassia's constant thought stream to be a bit boring and redundant. I would have enjoyed if more action was added and if more characters were fleshed out. 

On the plus side, I love the covers of the books in this series. The cover was what drew me into the book in the first place.